To receive the latest news updates from Convergent, please subscribe to our mailing list.
SUBSCRIBE
Recent news from Convergent:
2018 SAMPE Long Beach
(

Thursday, March 8, 2018

)
Convergent is exhibiting at SAMPE Long Beach, May 21-24. Please stop by our booth and let us show you some new and exciting products.
Convergent family loses a loved colleague.
(

Saturday, March 4, 2017

)
Our dear colleague, Corey Lynam, Engineering Lead, Analysis Application, has passed away in a tragic accident.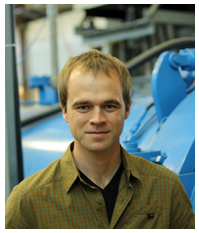 We regret to inform our dear customers, colleagues, collaborators and friends that Corey Lynam, Engineering Lead, Analysis Applications died in an avalanche whilst skiing the backcountry of Callaghan Valley near Whistler, BC on Saturday March 4th, 2017.
Link to CBC news article - Corey Lynam, Avalanche Callaghan Valley
Corey was highly valued and a rising star at Convergent, destined for great things, loved by his colleagues, and appreciated by his customers and collaborators. We are devastated and thank all of you who have reached out to us.
We have reached out to all who worked in any capacity with Corey. If by any chance, we have missed any detail please contact us immediately.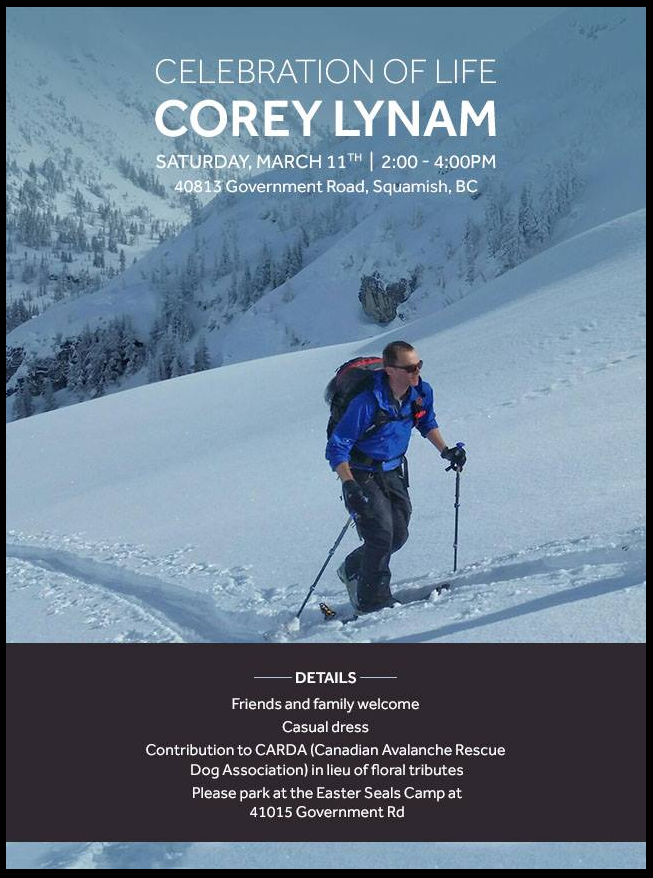 Facebook Link to Corey Lynam Memories

JEC World Paris - March 2017
(

Thursday, March 2, 2017

)
Convergent Manufacturing Technologies is exhibiting at JEC World in Paris on March 14, 15 and 16, 2017.
We welcome you to our booth, #C49 in Hall 6 at the Paris Nord Villepinte Exhibition Center. Come see our live demo of the COHO system.

2016 Silver Boeing Performance of Excellence Award
(

Friday, February 17, 2017

)
Convergent Manufacturing Technologies was awarded the 2016 Silver Boeing Performance of Excellence Award.
The Boeing Performance Excellence Award and Supplier of the Year are Boeing's official programs to recognize suppliers who achieve the high performance standards necessary to meet customer expectations and remain competitive in the global economy.  The Boeing Performance Excellence Award (BPEA) is an annual program to recognize superior performance as measured in BEST. In order to receive an award, a supplier must maintain a composite performance rating of either silver or gold for each month.

CAMX Dallas Exhibition - Award Finalists
(

Monday, September 28, 2015

)
CAMX 2015 is just around the corner and Convergent is excited, not only to be exhibiting real time leak detection and localization (COHO) and process simulation (COMRO and RAVEN) with live demonstrations, but also to be finalists for the ACE Award. The "Awards for Composites Excellence (ACE), a prestigious composites industry competition, recognizes outstanding achievement and innovation in technology, manufacturing and product development". 
COHO is a manufacturing aid that revolutionizes detection and localization of vacuum leaks in composite processing, resulting in large productivity increases. It is currently used by the large aerospace OEM's to increase productivity when bagging large and complex composites parts. COHO is designed for composite manufacturers where high vacuum integrity is required, such as in aerospace and wind energy applications.
We would love for you to stop by our booth, G64, so that we can talk about how your organization could realize the significant benefits of our COHO system.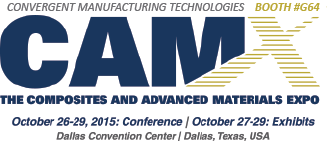 New Developments in COMPRO
(

Monday, March 16, 2015

)
COMPRO has seen a number of improvements in 2014, and this trend will continue into 2015.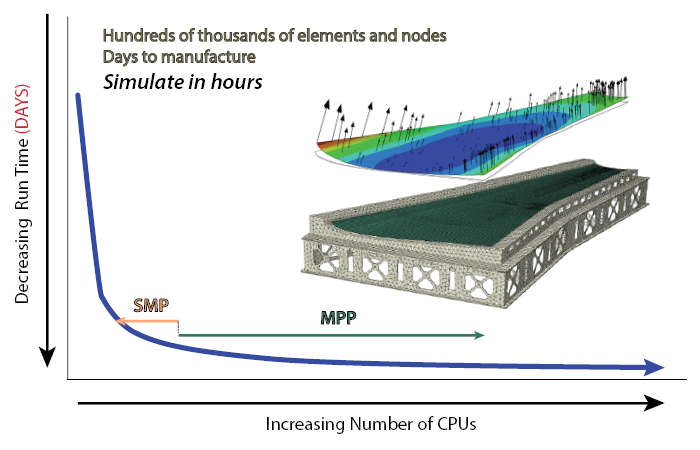 The biggest improvement to COMPRO is the ability to run parallelized analyses without any extra user actions. Previously, COMPRO was only able to take advantage of ABAQUS' solver parallelization. Now, the analysis can be run fully in parallel (both solver and element operations), both in SMP (shared memory parallel - parallelization on a single PC) and MPP (massively parallel processing - parallelization on a cluster) configurations. To run these fully parallel analyses, no action is required of the user beyond specifying the number of CPUs to be used in the analysis; the procedure is the same for single-CPU analyses as multiple-CPU analyses. This is a change from previous use of COMPRO which required the user to compile the material data files directly into object code using a FORTRAN compiler and then link the compiled material data files to the ABAQUS executable. Additional CCA tokens are required to run multiple-CPU analyses.
Another large improvement to COMPRO was the introduction of the COMPRO Plug-In for ABAQUS CAE. This plug-in is a graphical wizard that significantly improves the efficiency of setting up and running analyses using COMPRO in ABAQUS. The wizard automates all the steps that previously required the user to manually edit the cca-configuration.xml file and the ABAQUS input (.inp) file. Additionally, the plug-in automates the steps required to run sequential analysis types: running a stress/displacement or flow analysis after running a thermal analysis is as simple as clicking a checkbox and the plug-in will take care of ensuring the correct element types are used and the correct input file modifications are made. Some post-processing activities have also been automated, including the creation of temperature envelopes, and making the extraction of displacement data easy for later import into CAE's Realistic Shape Optimizer (RSO) tool. No additional CCA tokens are required to use the CAE plug-in, but "Interface" tokens are. 1 Interface token is provided at no charge for each 6 CCA tokens.
In 2015, Convergent will be releasing additional analysis capability for customers. The ability to perform fully viscoelastic analyses will provide customers with a tool that will allow them to predict deformations where creep or other viscoelastic effects are significant. This may be particularly important when simulating off-tool post cures. Convergent will also be introducing an analysis technique that will combine saturated-flow analyses with stress/deformation analyses in a continuous un-interrupted analysis. This "Integrated Flow-Stress" or IFS analysis will allow for analyses to consider that critical time when matrix systems transition from a pre-gelation state to a fully-gelled state to a fully-vitrified state. These sorts of analyses may be useful in exploring the onset of defects such as porosity or wrinkling.
Later in 2015, Convergent hopes to release the capability to perform unsaturated flow analyses, which will allow for the simulation of mold-filling processes with the full cure and deformation predictions that COMPRO currently offers.
Today's Composites CAD Design Process: Convergent discusses process simulation with CompositesWorld
(

Friday, February 20, 2015

)
Dr. Göran Fernlund and Dr. Anoush Poursartip, Convergent's Director of Engineering and Director of Research and Development, respectively, explain dimensional control in composites processing in a CompositesWorld article that can be viewed here. 
 

"The technology and methodology presented... is routinely employed by large aerospace OEMs, and it is clear we have reached a tipping point: Powerful and effective process simulation tools and inexpensive, fast computational power are converging. Composites fabrication need no longer be treated as an art and should leave the domain of empiricism. Processing can be approached with the same analytical mindset and design and simulation tool sets as any other aspect of engineering. This is critical if we are to build large, complex composite structures that can compete with metal structures. The era of simulation-supported, knowledge-based composites manufacturing is here, and there is no turning back if we want to remain competitive." 
COHO Portable Suitcase Upgrades and Reduced Pricing
(

Monday, January 26, 2015

)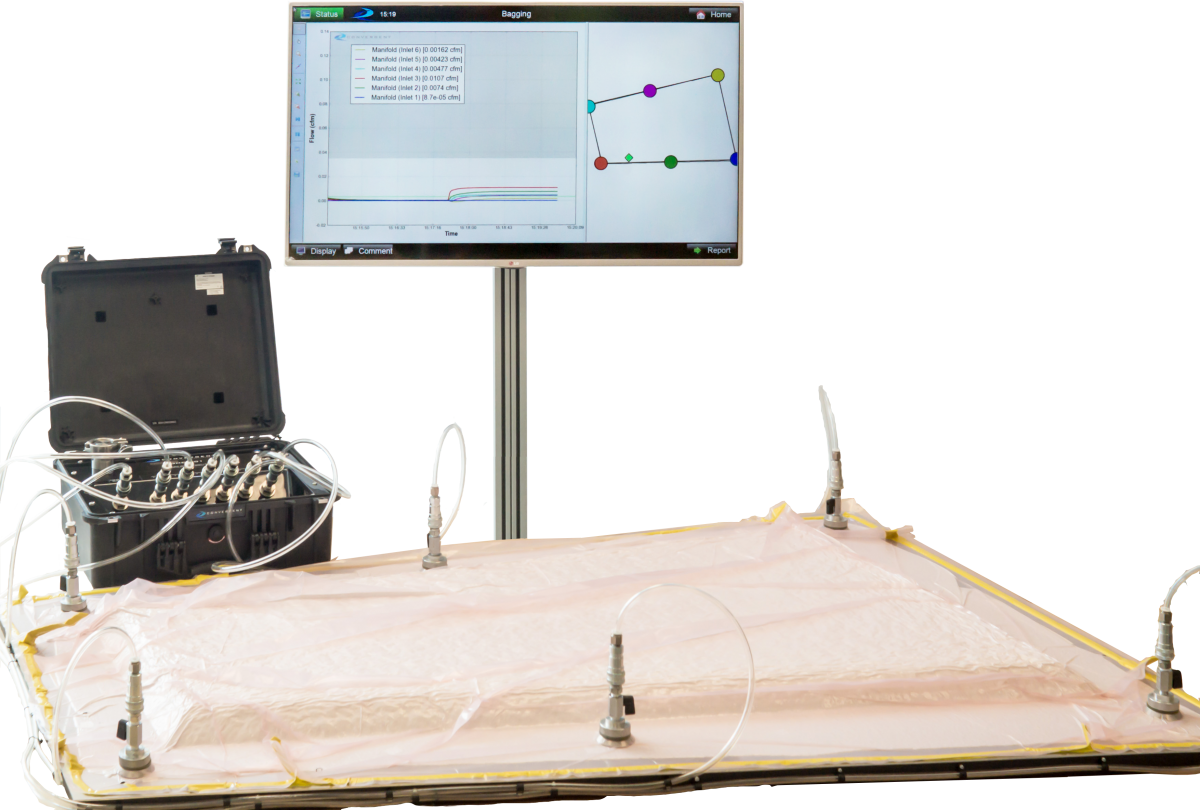 Convergent is happy to announce the release of our upgraded Portable Suitcase (600 series), as well as reduced pricing for all models. The 600 series now has two stock models: the Standard Suitcase and the Premium Suitcase. Both models have the same resolution and 6 vacuum channel capacity as our original model.
The Standard model lowers the cost of entry to leak localization by 50% as compared to our original Suitcase. As in all of our COHO units, the user can identify and locate leaks in real-time. This Standard Suitcase uses a software mode best implemented in engineering and R&D settings, with advanced functionalities available as add-on features upon customer request.
Our Premium model is equivalent in features as compared to the original Suitcase. In addition to what is offered in the Standard model, the Premium COHO Suitcase is designed to allow customization of the software user interface to suit operators in production settings. The Premium model is capable of supporting 12 vacuum lines when linked with another COHO Suitcase when both suitcases have the daisy chain add-on. This enhances the functionality of a COHO suitcase to be able to locate leaks on larger parts by increasing data resolution. This model includes the Flow Standard Tool, Mobile Display Client, and on-site commissioning including 1 day of training.
The 800 series Semi-Permanent Cart model comes stock with twelve vacuum ports at a price reduction as compared to the original model. In addition to the functionality of the COHO Suitcases, the Cart provides higher flow capacity, user serviceable filters, both the Standard and Factory software packages, control valves for ease of validation testing, and is capable of supporting add-on sensors and a maximum of 24 vacuum lines, among other features.
Click here for an explanation of the differences between all COHO models. For inquiries and quotation requests please email sales@convergent.ca.
Official Release of COMPRO Plug-in for ABAQUS
(

Wednesday, October 1, 2014

)
Convergent is excited to announce the official release of our COMPRO Plug-in for ABAQUS! This new version of our classic COMPRO software allows users to save ample set-up time by standardizing and automating the process. Errors are minimized and the user is guided through the set-up with Convergent Best Practices for composites processing simulations in the ABAQUS environment. See our Products section to see it in action!
Convergent to Exhibit in the Dassault Systèmes Booth at CAMX
(

Monday, September 29, 2014

)
Convergent invites you to visit us at the 

CAMX

 show from October 14-16, 2014. We are proud to once again be exhibiting our software solutions with Dassault Systèmes, this time at the Orange County Convention Center in booth #2080. Come learn how our newest release, the COMPRO plug-in to ABAQUS, can help solve complex distortion problems and develop robust manufacturing processes.
Pages